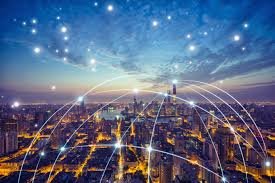 NRIs play a major role as investors in the Indian real estate market as they have always found investing in real estate to be a rewarding experience. The property investments are made in commercial properties, housing projects, Non-Agricultural (NA) plots, depending on the need as to self housing or returns on investment (ROI) in commercial or pre leased properties. Investments are majorly towards the capital appreciation and growth of the asset in the major cities of India like Mumbai and Suburbs, Pune, Bangalore, Hyderabad, Delhi NCR, Goa etc.
Main reason for NRIs investing in Indian real estate is the appreciation of foreign currency and the regulatory environment after RERA introduction.
We specialize and assist NRIs in the best manner mentioned below:
●Assist in finalizing the type of property i.e commercial / Residential / lease guaranteed / renting properties etc. suiting the best ROI
●To finalize and secure the best deals of properties.
●Assist in sanctioning Loans, having various tie-ups with financial institutions and other finance planning.
●Assist in getting legal clearances from the best law firms.
●Assist in all travel related services and visa procedures, if any.
●Assist in property management services if holding any commercial or residential properties to complete A-Z services.
RBI has, to a great extent, eased the rules & regulations for NRIs to attract foreign investment in the real estate sector.
As per FEMA guidelines, NRIs are eligible to acquire by way of purchase, any immovable property in India other than agricultural land / plantation property or a farmhouse.
Also the document requirements are not extensive as NRIs only need a passport, address proof, a PAN card and a recent photograph while searching for a property to invest in.